Supplying copy & artwork for your estate agency leaflet designs.
Logos/business branding
If we have not worked for you before, we will need your logo and any other information that you have about your business branding.
For logos, ideally we would like the original artwork files, these would probably be an illustrator or eps file. There will be a suffix on the file name, either .ai or .eps. You may not be able to read these files on your computer unless you have the right software but they are the ideal format for us to give you the best reproduction of your logo.

If you don't have your logos in this format then next best thing would be in a pdf file, after that it will be some kind of image format like a jpg. Email us what you have and we will see what we can do with it. If it is poor quality and likely to print badly we will let you know.
Logos and other images lifted from website pages are usually too low resolution to print from.
Sold boards
Quite a few of our designs feature sold or let boards. If you have chosen a design which includes showing your board then we need to know what your board looks like. If you have a recent pdf proof from your sale board supplier that would be the preferred format for us. Email us a copy of that then we can usually extract the board artwork directly. If you don't have a pdf of your board send a photo of it and we will redraw it from that.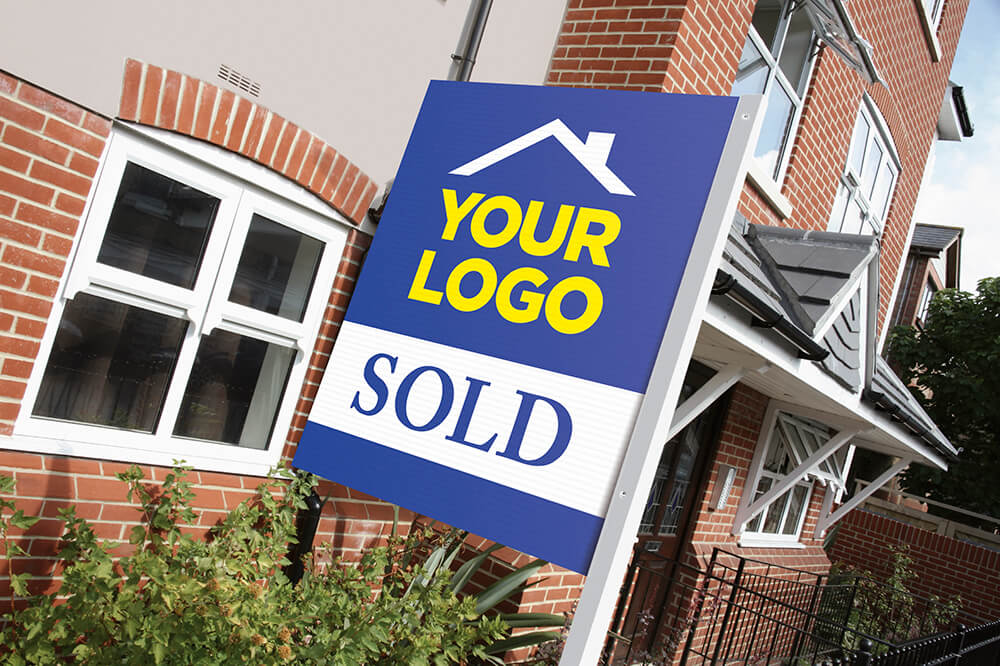 Popular leaflet designs feature your sold/let board
Leaflet design & copy
Most of our estate agent leaflets are based around our template design ideas and each one has a unique reference number. Tell us the design reference numbers you like and how you want them adapting. In most cases, all the text, headlines etc can be changed, where possible we will amend colours to compliment your branding.
We print both sides of a leaflet as standard so you can have one design for the front and a different one for the back. Typically one side has a strong message/graphic and is supported with a design on the back such as 'an invitation for a valuation', great reasons to choose us… or testimonials etc. Something that works with the front – not another competing message.
Bespoke leaflet design
If you have a leaflet design in mind that we do not have a template for then we can design it for you. Email us a detailed brief of what you want together with any images or links to images you may want to use. If it helps, you can draw a rough sketch of your idea on some paper. Take a photo and email that to us.
Sometimes for the back of a leaflet an estate agent may want to use their own copy text. In which case just email that to us and we will set that for you taking into account your branding and style.
We will provide you a pdf proof of your leaflet design, proof and amend until you are happy to go to print.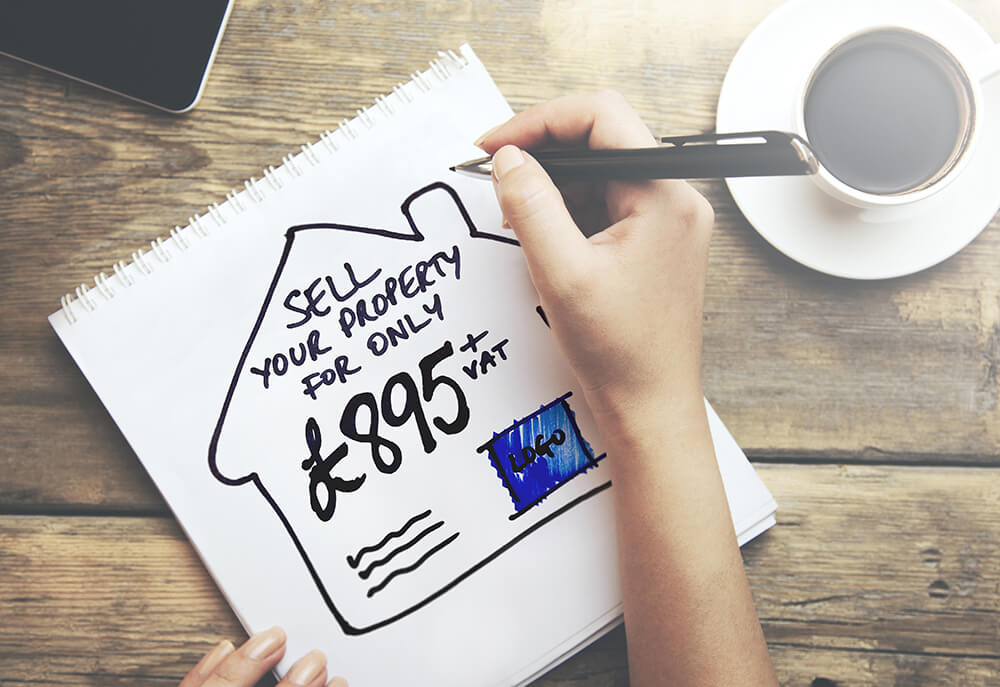 Our skilled designers can work from your sketches
Folders
Unless otherwise specified our estate agent folder designs are based around either our standard 2 panel or 3 panel design. Usually we keep the design simple and focused on the agents branding. In most cases the folder is going to be a 'container' for other printed materials.
A simple design can give a folder more flexibility of use i.e. it could be used for sales or lettings departments and the less detail it has, the less likely it will become out of date!
Email us a brief of what you want to include on your folder – office contact details, photos and accreditations and we will email you a proof.
Selling and Lettings Guides
Either 8 or 16 page brochures, these are based on a standard template and then personalised for your business. We will change all the branding, colours and logos and contact details to yours. For all the other content it is entirely up to you, everything is editable just work through page by page and email the changes.
We highly recommend changing some images where possible. Include local landmarks from your area that people will recognise, pictures of your office and staff. These images will help make the brochure look bespoke for you. Bear in mind if using pictures of staff, the brochures could become out of date if someone leaves.
If there are testimonials in the brochure design then please send us yours to use. Where there are images of properties that are sold or let, send us photographs of your sold and let properties. When suppling images send us original high resolution images. Any images lifted from web pages will probably be too low resolution to use.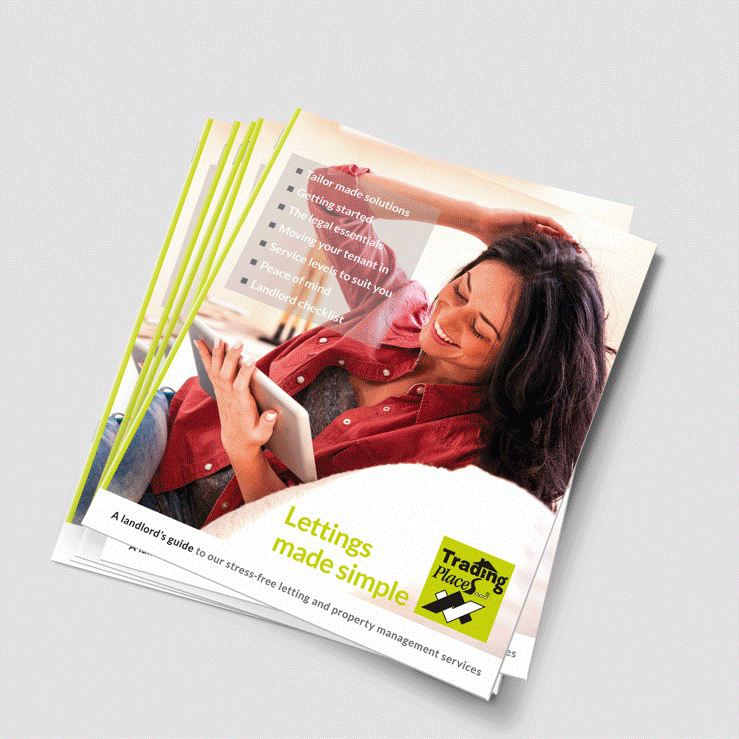 Sales & lettings guides personalised with your branding
Finished artwork
If you have your own designer and can supply finished artwork ready to print then see the guidelines below:
✓ Files to be supplied as high resolution pdf
✓ Images used should be high resolution, 300dpi for best results
✓ All colours converted to CMYK
✓ All fonts converted to outlines
✓ We do no accept Publisher or MsWord files to print from
It is advisable to check with us directly regarding the sizes. If the design requires bleed then please add 3mm all round. The provision of bleed (or not) is probably the most common fault we find with supplied artwork.
If you would like to discuss any of these points further then please call us on 01234 333820.