How to order & pay for your estate agency marketing materials
Ordering from Prestige Creative is very simple. If you have seen a leaflet design on the website and wish to place an order then you can either give us a call to talk about it, or send an email.
If your first point of contact is a telephone call then we can talk about the design you are interested in, how you might want to change and adapt it, and ideas as to what might be suitable to go on the back. We will tell you what other details you will need to email us and agree costs. We would normally then expect an email from you with your branding and all the other details we would have asked for on the phone to confirm.
You can just email us direct with your order. Tell us what you want, and if it's all straight forward to us we will acknowledge your email, confirm costs, and with your approval, we will prepare your designs.
We will email you proofs, and amend where appropriate, until you are ready to order the print.
With leaflets we will normally confirm the cost, then work through the artwork until you have approved it.
When you are happy with the design and ready to go to print we will raise and email you an invoice for pre-payment prior to printing.
For more details about supplying copy, design briefs and finished artwork see our notes on supplying copy & artwork.
If you are ordering leaflets for delivery by Royal Mail Door 2 Door Service please let us know with the order so they are packed to Royal Mail guidelines.
Payment
For new customers we would normally ask for pre-payment. For leaflets and smaller orders this would usually be after approval of artwork and prior to print.
On larger projects, like company brochures, we request some staged payments – one usually before starting the job.
For established customers we are pleased to offer a credit account.
Credit and debit card payments
The invoice we email will have a 'pay now' link. If you click this it will take you to an online payment page where you can make payment with Visa or Mastercard. We can also take card payments over the phone.
If you are using the 'pay now' link you will only have the option to pay the full invoice amount. If for some reason you are making a part payment on an invoice we can do this by card over the phone or you will need to make a BACs transfer.
BACs transfer
All our invoices show details on our bank account for BACs transfer payment. Please quote the invoice number as a reference so we can credit your account with the payment. We have a lot of orders for 10,000 leaflets, all having the same total amount and without a recognisable reference sometimes it can be hard to see who has made the payment.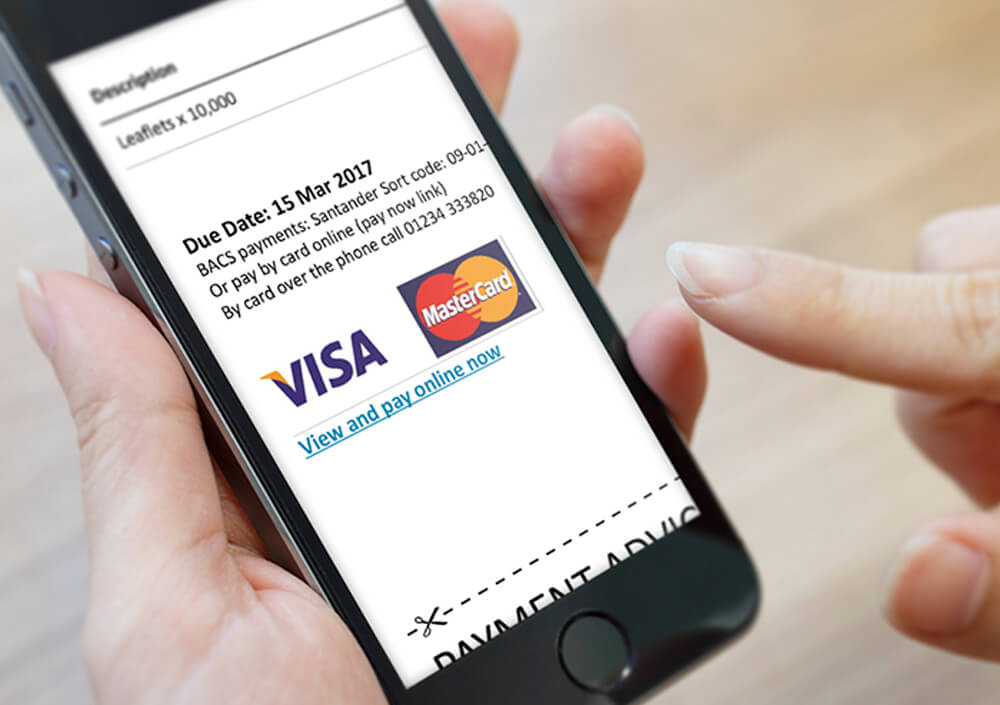 Cheques
The cheque is not dead yet! We are happy to take payment by cheque, it takes quite a bit longer to process and so dispatch of goods may be delayed if we require cleared funds before dispatch. Cheques should be made payable to Prestige Print Ltd.