Customised, advanced estate agents brochures for Separation/Divorce, Probabate/Inheritace and Downsizing
If you're looking to level-up your marketing, our advanced estate agents brochures have been designed to demonstrate a deeper understanding of the people behind your property transactions.
Where a regular sales or letting guide is a great way to promote the more general aspects of your estate agency, being able to show yourself standing above your competitors is a powerful way to gain ground in the local marketplace.
For vendors who are facing more personal issues at the heart of their sale, our estate agent brochures will not only offer them essential information, but also valuable reassurance that you'll deal with their sale and overall situation with sensitivity.
Our professional agency brochures will show your expertise across the specialist areas of probate and inherited properties, and sales due to downsizing or divorce/separation – customised with your own branding and key agency details.
If you require help with the design and print of any other estate agents brochures, please contact our team.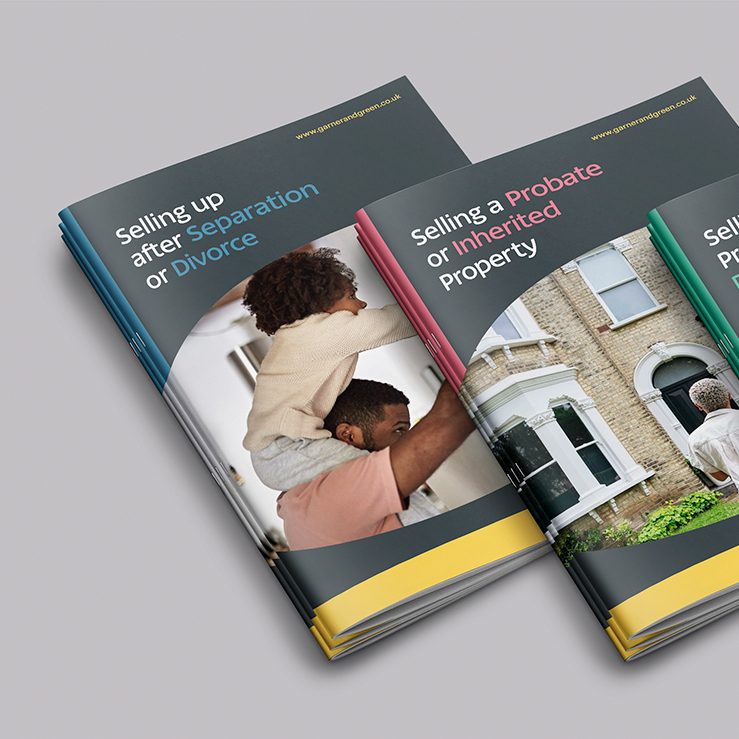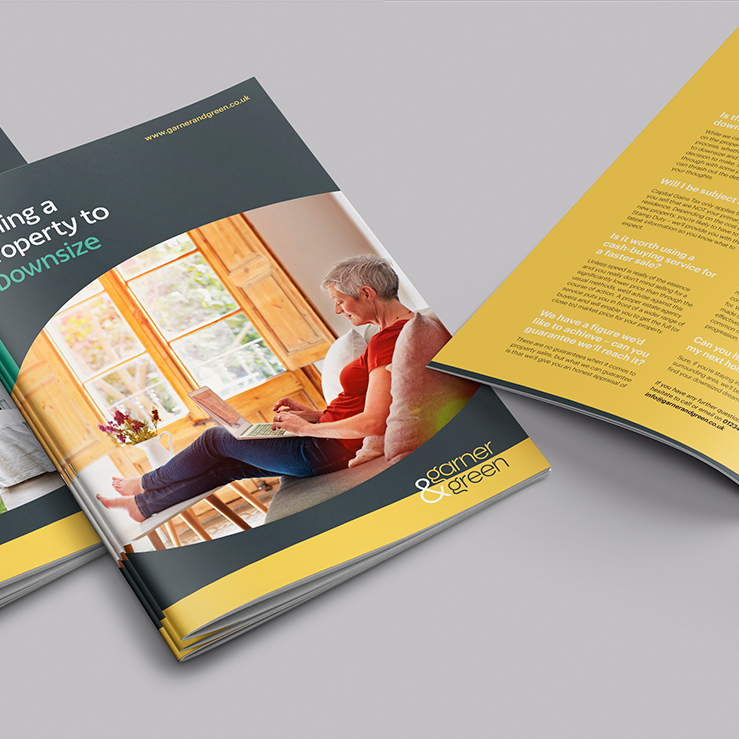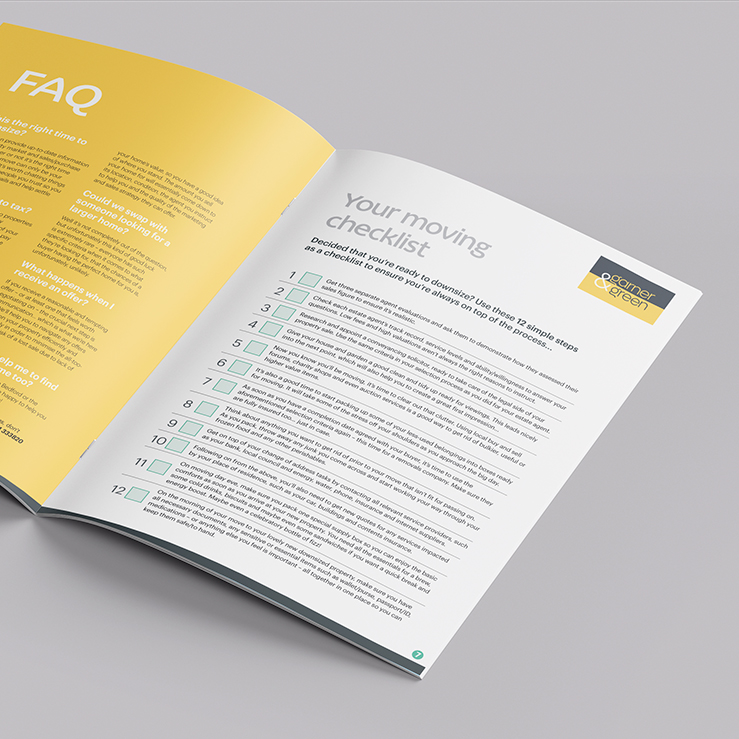 These 8 page guides will be fully personalised with your estate agency branding including colours and logos. Change the text where required to best suit your business offering and, where appropriate, you can supply images that relate to your local area, shop or staff, to really make it look like your own bespoke guide.
Price and specifications
A4 page cover on 350gsm silk with matt or gloss laminate to the outside.
4 page inner on 280gsm silk.
Prices:
100 Copies – £575
200 Copies – £655
250 Copies – £700
500 Copies – £850
1,000 Copies – £1,100