Churchills Estate Agents Logo Re-design
In 2021 Churchills Estate Agents in Bushey became part of the Fairfield family. This was a perfect match that enabled Fairfield to create a network of branches covering every WD postcode in Watford. Prestige Creative were delighted to be invited to be involved in the redesign of the Churchills branding, enabling them to unveil a sophisticated and welcoming new look to modernise Churchill's appearance on the High Street.
Our client had a very clear vision of who they are and where they were headed in the future, whilst hoping not to lose any of the value the Churchills brand had acquired over decades. The client brief was to be distinctive with a fresh uncluttered look, to appeal to all homeowners in the area. So we listened... and then we listened some more.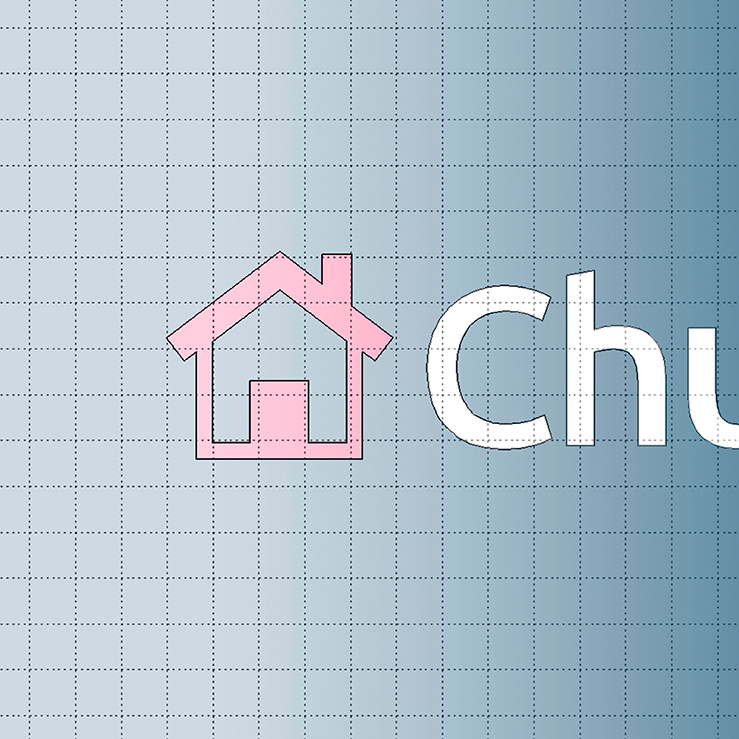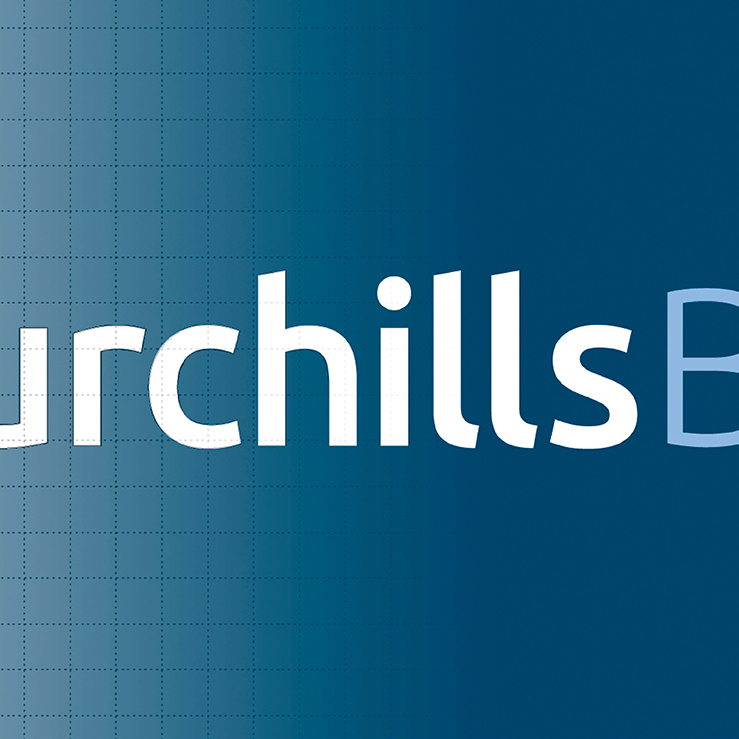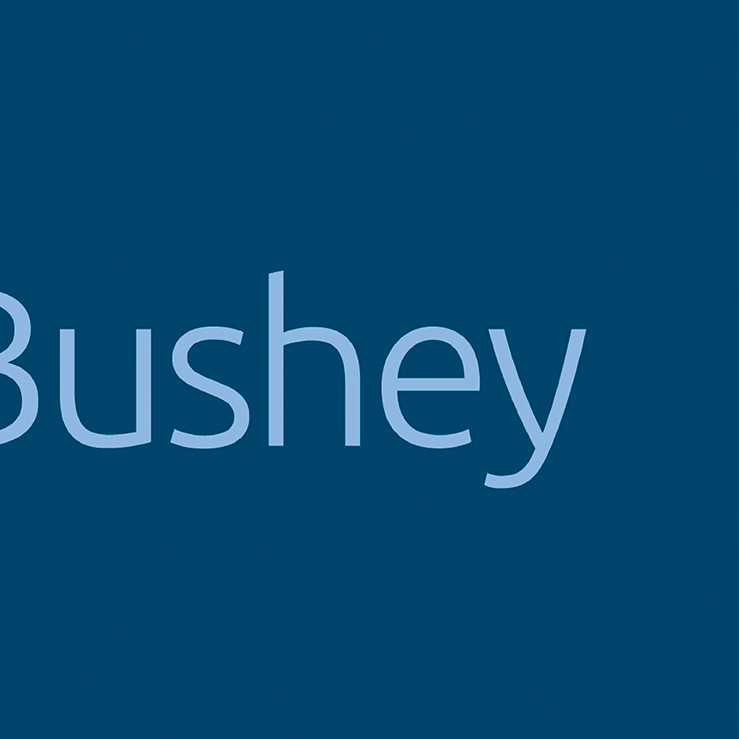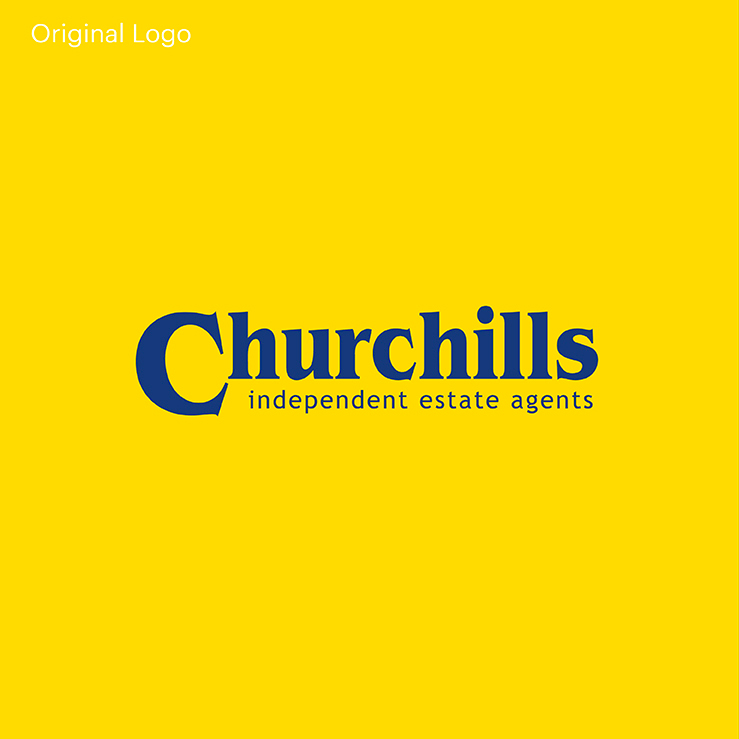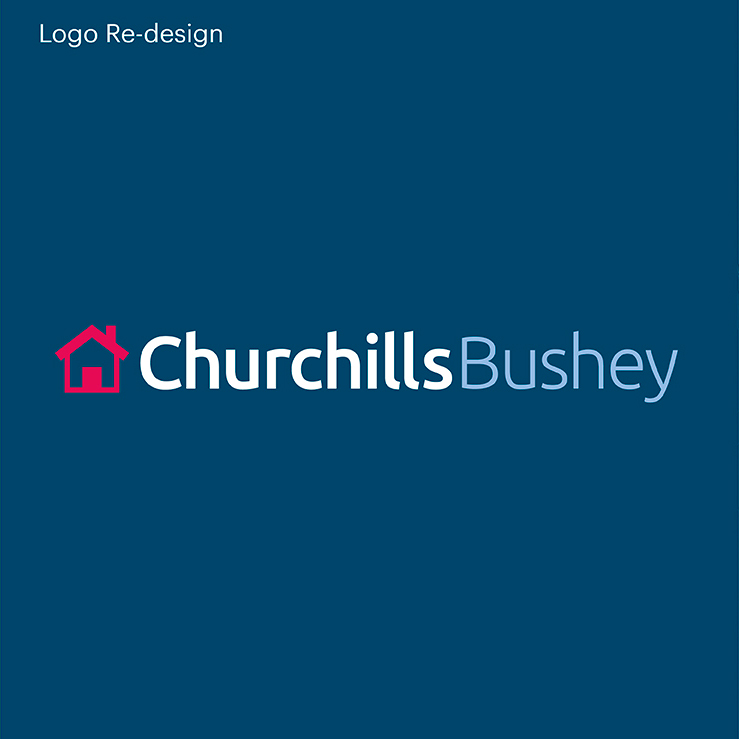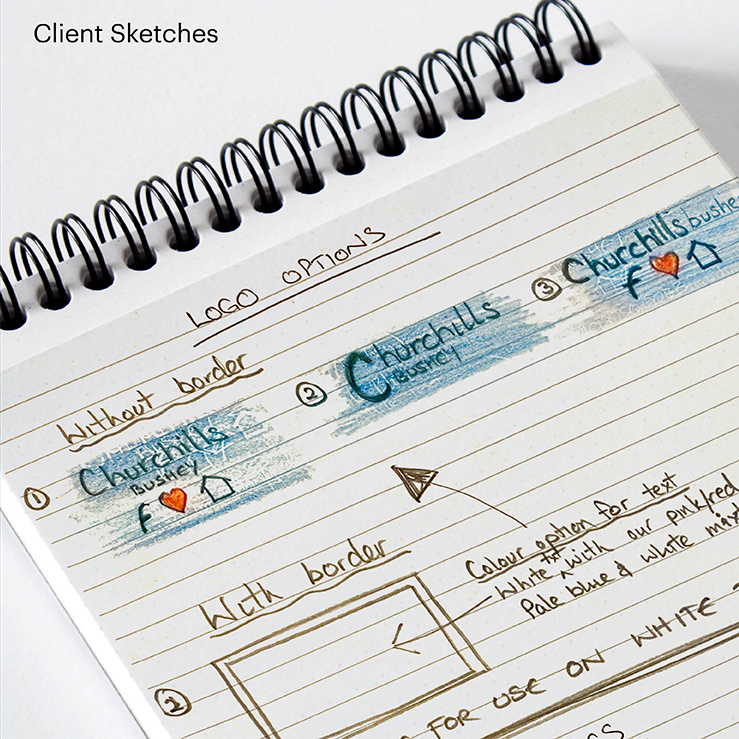 It was an extremely collaborative project. We worked closely with leadership, and from their sketches and input, developed a brand that truly represents their strengths – one that will carry them into their next chapter. The colours and typeface reflect Fairfield's core brand values – straightforward, honest, professional and approachable.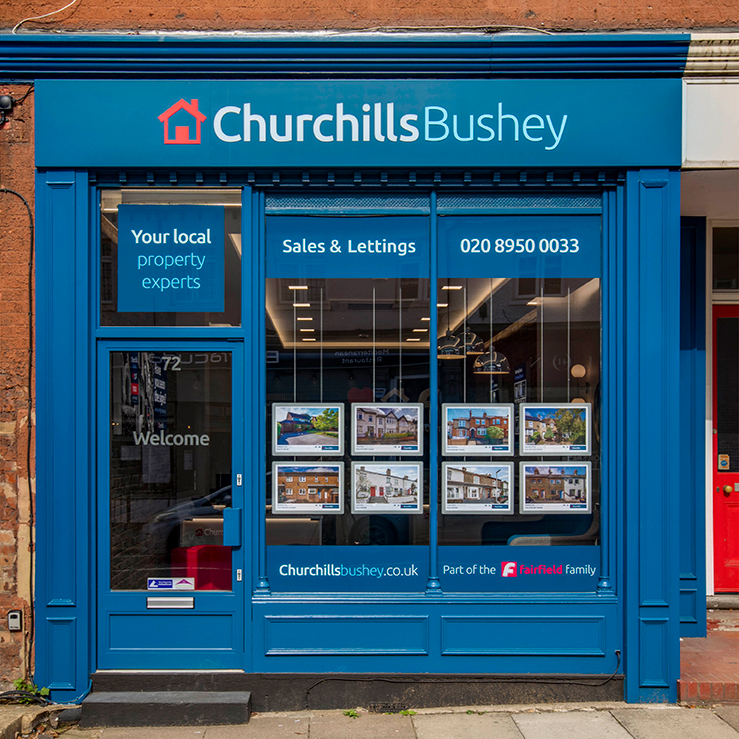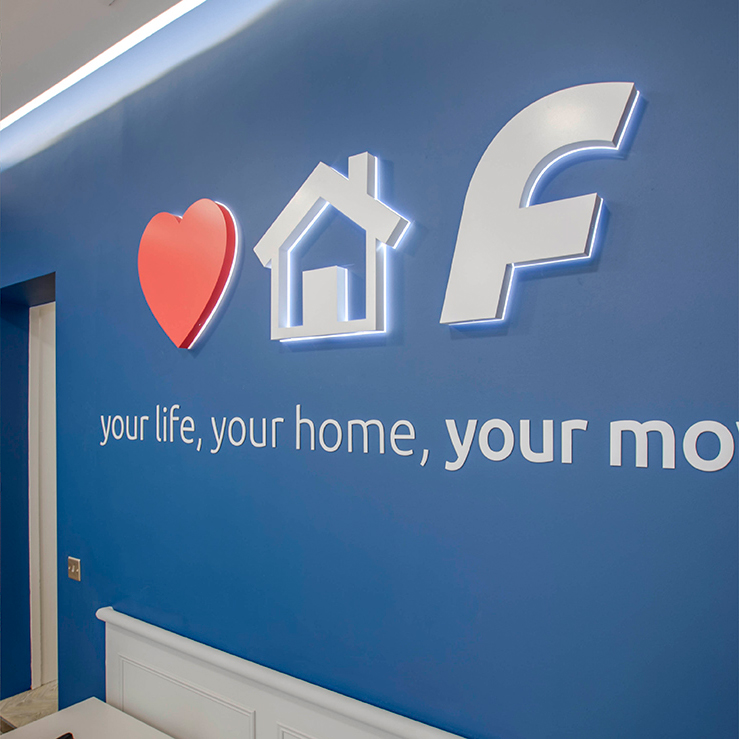 The exterior and interior design of the branches focuses on putting the experience of both their customers and staff at its heart and provides an inviting, homely and relaxing setting to discuss all matters relating to moving home.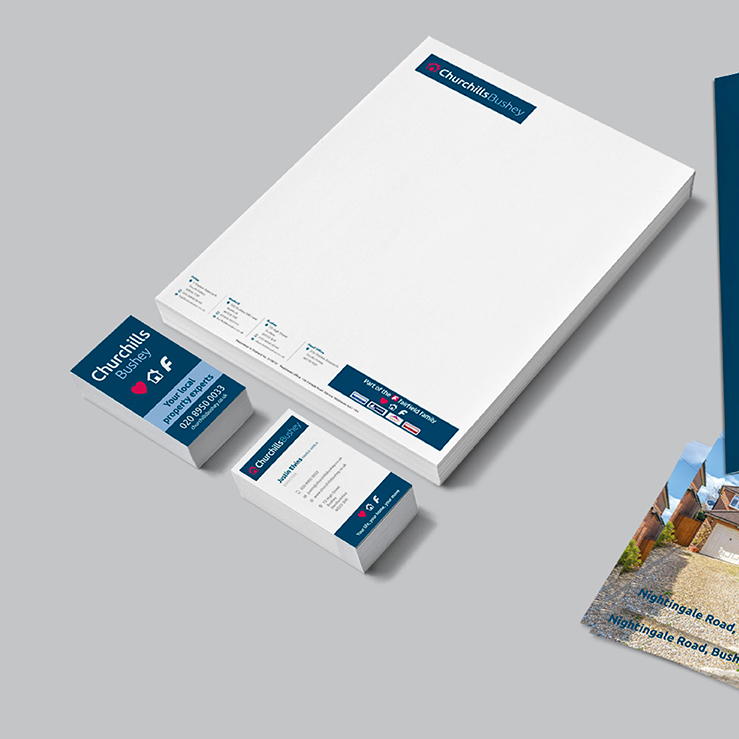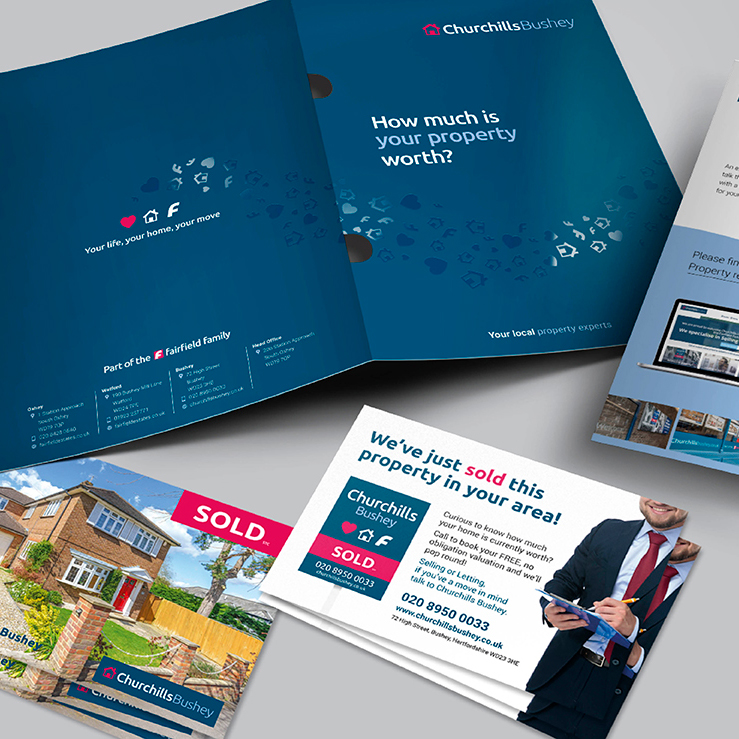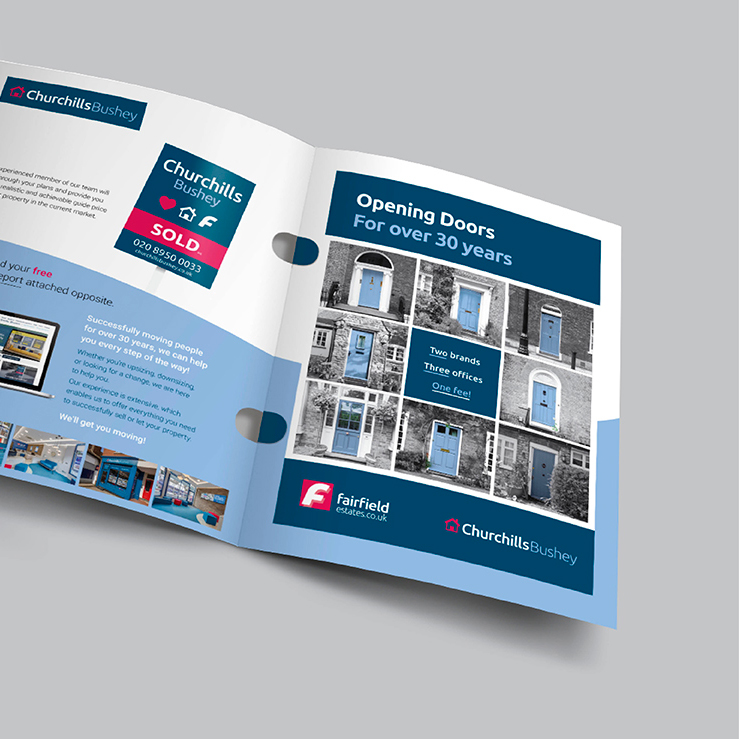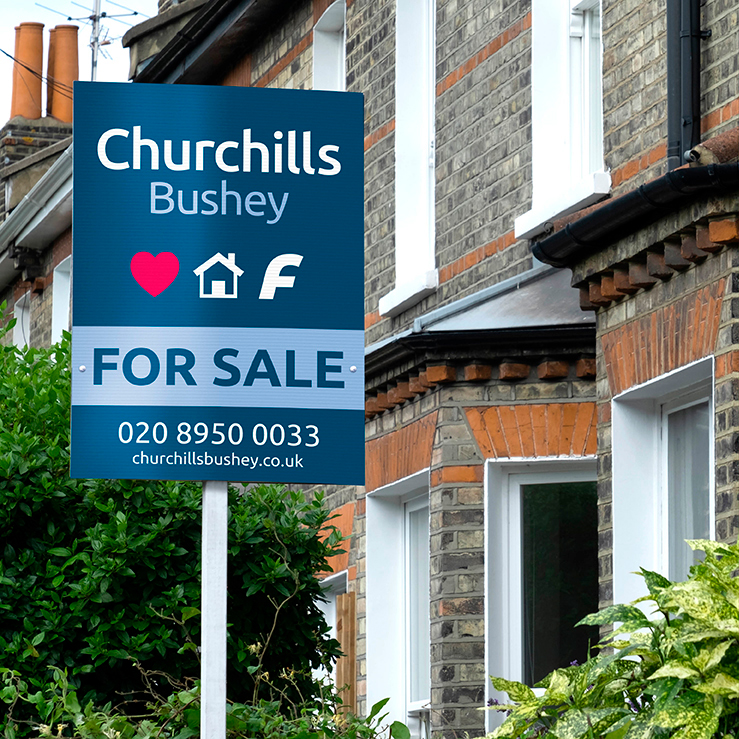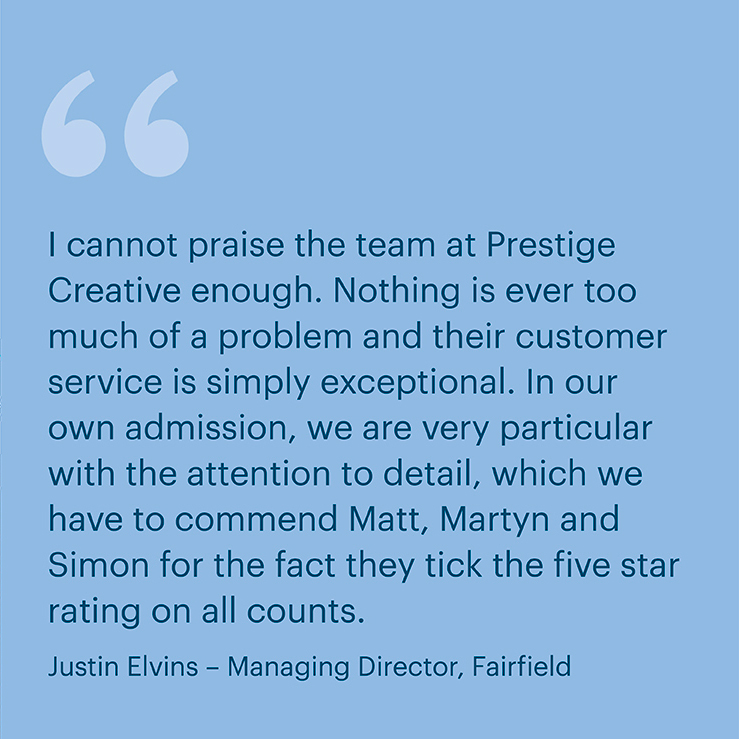 The brief further inclued the design of some very smart yet functional business stationery which encompassed the whole Fairfield Group, and some striking Marketing Report Folders, with high gloss graphic embellishment on the covers, with semi circle die cuts that allow you to staple the marketing report into the back cover. The vibrant new branding has since been rolled out across many of our specialist estate agent marketing products, including:
• 'For Sale' Boards (the most visible element of their marketing)

• Sold in Your Road Cards (20/20 cards)
• Letterheads & Business Cards
• LED Lightbox Tension Fabric Graphics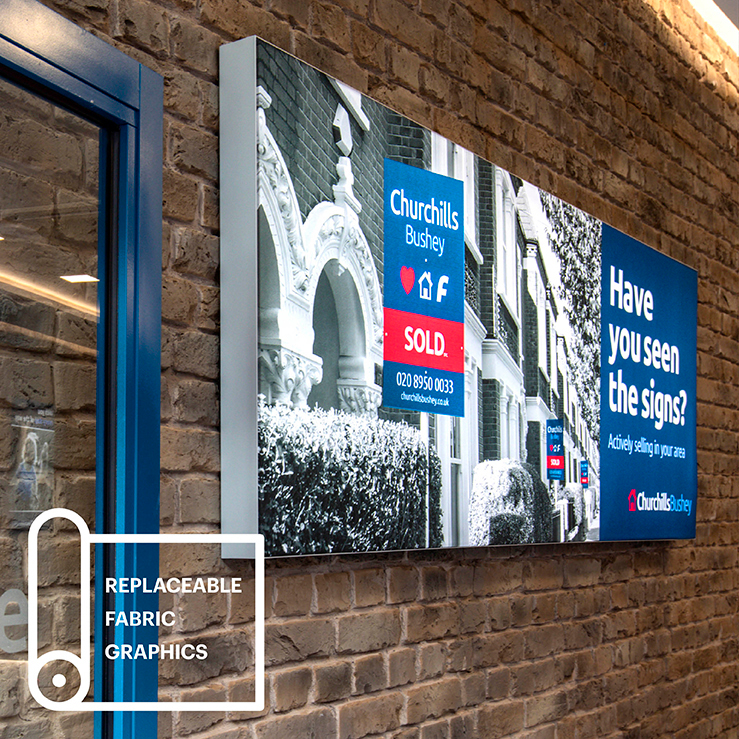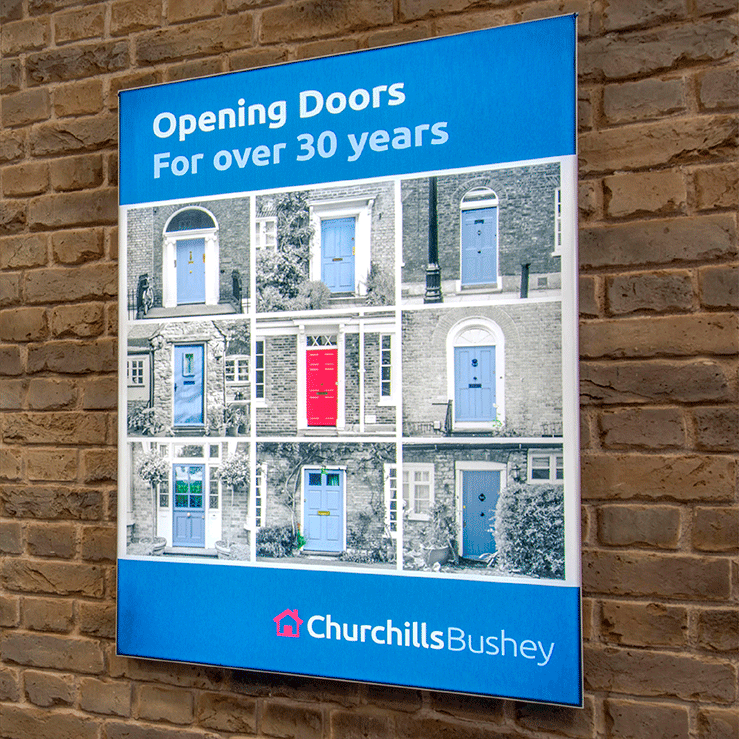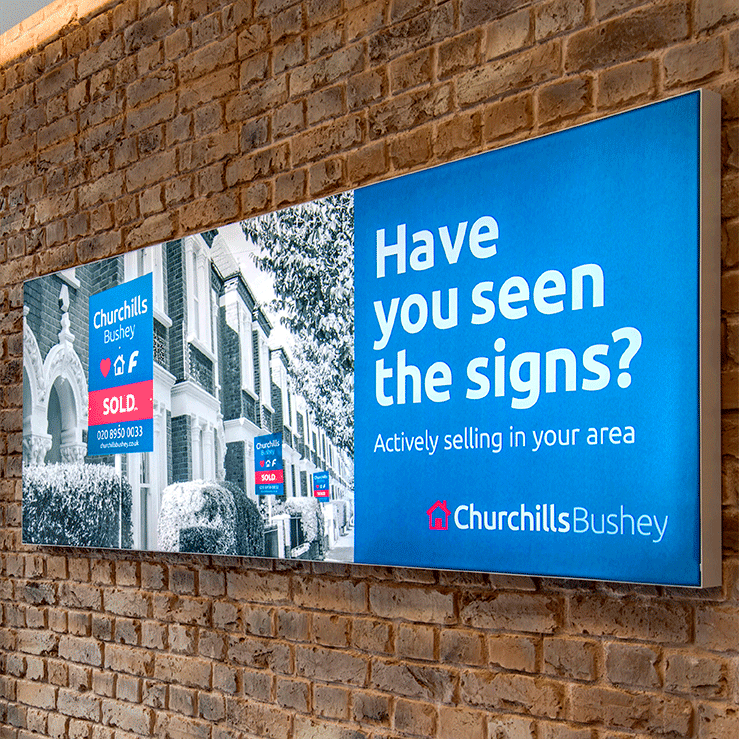 Estate agent lightboxes have proven to be a particularly effective way to increase visibility and captivate consumer attention and these are used to great effect in the new Churchill Bushey office. Like a high contrast billboard their brightness and clarity command attention, create an ambience and rapidly convey messaging, add visual excitement and ultimately draw people in, increasing footfall. We designed all the graphics for the lightboxes and they are so adaptable as the printed fabric graphics can be simply and easily swapped out in minutes. Match your in-office lightbox graphics to your current leaflet campaign for a co-ordinated approach.
Whether your brand is well established, new or in need of a refresh, we can help it reflect both who you are and who you wish to become.

Call 01234 333820 or email enquiries@prestigeprint.biz to discuss any estate agency marketing requirements that you might have.